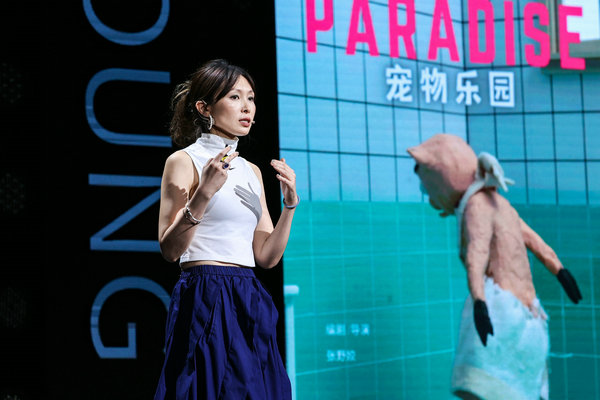 Young director Zhang Jiaoye presents the idea about her directorial workPets' Paradise. [Photo provided to China Daily]
For the first time in seven years, on July 8, China Film Director's Guild held an online venture capital forum for its annual 2022 CFDG Young Director Support Program, drawing over 1,000 industry insiders to watch livestreamed presentations from the 10 young winners.
The 10 winners, shortlisted from a large number of candidates, have participated in a string of various training programs from scriptwriting to directorial skills over the past a few months, according to the guild.
The winners include Zhang Jiaoye (Pets' Paradise), Ma Duo (At 10pm on That Night), Yu Zhouchunyu (Farewell Yingzhou) and Xu Hanlin (Goodnight, the Universe).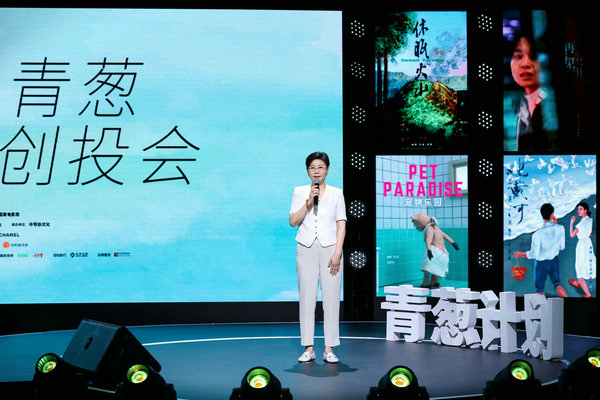 Li Shaohong, head of China Film Director's Guild. [Photo provided to China Daily]
Li Shaohong, head of China Film Director's Guild, said they have endeavored yearlong devotion to support young talent despite the domestic film industry being constantly affected by sporadic COVID-19 resurgences.
Also as a renowned female director, she said she felt touched to see many investors still keeping a close eye of the development of the domestic film industry, wishing that all 10 winners could find those who admire their works, and realize their dreams of filming their directorial debut features.
Over the past seven years, more than 20 such features recommended by the program were produced, with six features screened in theaters and three streamed online.
The program will also hold an exhibition with the theme "before becoming a film director", which will last between July 15 and 17.
A-list actress Zhou Xun, star ofStolen Life, which is directed by Li, will be screened as the exhibition's opening movie.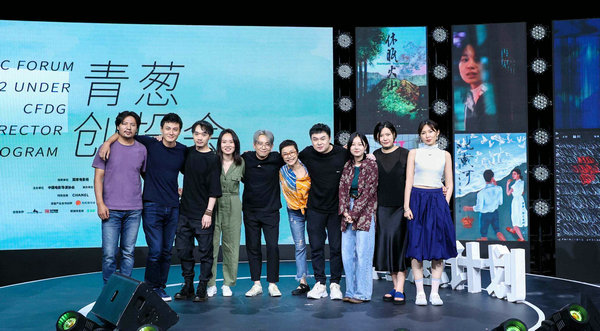 Ten winners of 2022 CFDG Young Director Support Program gather for the online VC forum on July 8. [Photo provided to China Daily]