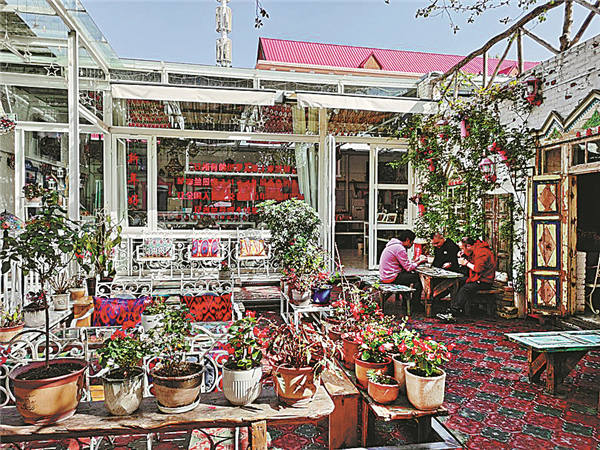 The popular ice cream shop, Gulandam, in Yining, Ili Kazak autonomous prefecture in the Xinjiang Uygur autonomous region.WANG ZHIHUA/XINHUA
Upon his arrival in Yining, one of China's westernmost cities, Liu Junjie, traveling all the way from the southern coastal province of Guangdong, could not wait to savor the local signature street food-Ili ice cream.
"I've looked forward to it for a long time, and finally got to taste it," says Liu. "I can eat it all day. I'll definitely recommend it to my friends."
Gulandam, the ice cream shop that Liu visited, is located in a tourist area of Yining, Ili Kazak autonomous prefecture in Northwest China's Xinjiang Uygur autonomous region.
Ili ice cream is a time-honored local specialty known for its thick, silky texture and creamy flavor. The handmade treat is a fusion of the characteristics of ice creams enjoyed by the various ethnicities living in the prefecture.
Built in 2019 in a former courtyard, with the rapid development of local tourism, Gulandam soon became a hit. It can receive more than 3,000 diners a day during the busy season, according to Wang Cheng, the shop's owner.