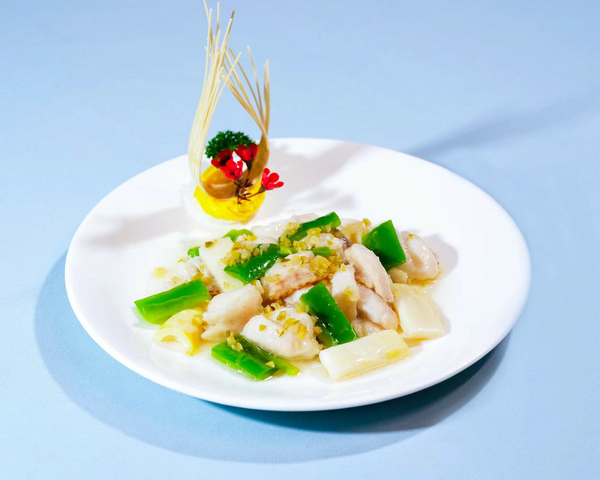 Fried hairtail and bamboo shoot. [Photo provided to China Daily]
With the arrival of spring, chefs and restaurateurs in the capital city are busy putting the feeling of spring on the plate, with some adding the green color in their new dishes while some are using the fresh seasonal ingredients for their special spring menu.
Chef Zhao Renliang from Macao Chinese Restaurant has created an all hairtail feast to celebrate the spring season, which will last until the end of May. The fried hairtail and bamboo shoot is one highlight as the deboned fish is tender, which matches perfectly with the crisp spring bamboo shoot and green pepper.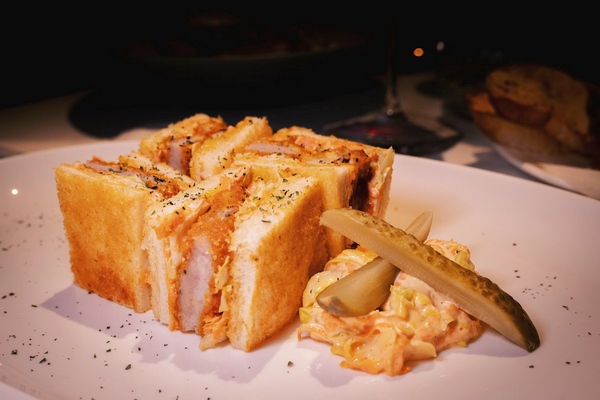 Pork cutlet Katsu Sando.[Photo provided to China Daily]
Popular for the dishes that go well with wine, Suzy restaurant has launched more options this spring to provide a relaxing after-work spot for people in Beijing. Both pork cutlet Katsu Sando and the Wagyu beef tartare are worth trying, as well as the spicy Jiangxi cuisine-style dishes, which may need another drink.
Marinated crab with Yuzu Tapioca and avocado sauce.[Photo provided to China Daily]
Italian chef Fabio Falanga is waking his customers up after the long winter with his Mediterranean cooking style at European contemporary restaurant Fresco. His new spring menu highlights seafood including lobster, oyster, snapper, crab, and sea snails. The terrace of the restaurant has reopened recently, so the diners can enjoy a holiday-style meal with friends and families in the bustling city.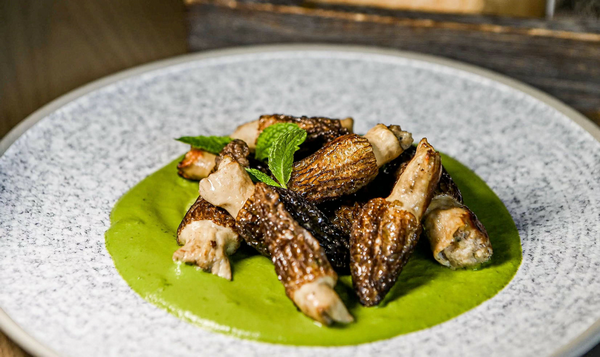 Fried morel with pea sauce.[Photo provided to China Daily]
Fusion restaurant Some Some is offering a Southeast Asian-style spring menu with colorful dishes that taste fresh and light. The fried morel with pea sauce is one must try that the morels are stuffed with beef, pork and chicken filling and the pea sauce balance the grease of the morels just well.