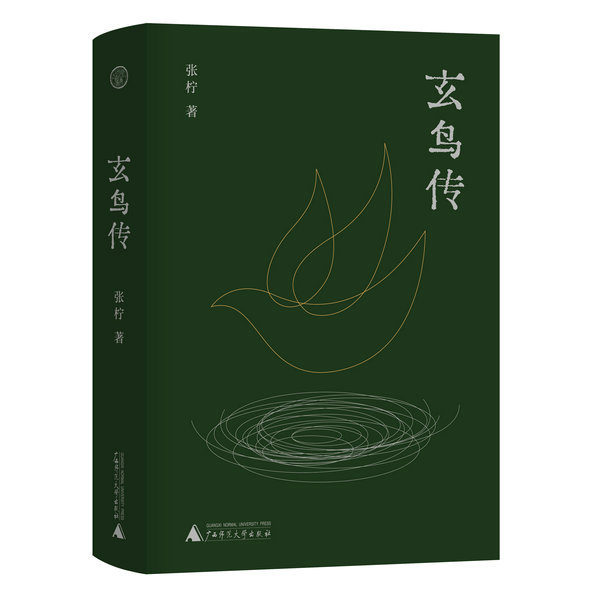 Book cover ofXuanniaozhuan(the legend of Xuanniao) by Zhang Ning. [Photo provided to China Daily]
A new novel,Xuanniaozhuan(the legend of Xuanniao) by Zhang Ning, has recently been published by Guangxi Normal University Press.
Xuanniao is a legendary bird fromThe Classic of Mountains and Seaswho pursued an idealistic life and represented a spiritual freedom.
Starting in the 1980s, the novel tells the story of the well-educated protagonist Sun Luxi, who spent his life pursuing a pure and spiritual life. The novel vividly represents insistences and mirrors the fates of Chinese intellectuals throughout the stream of time.
In a time of fast development, people's material life continues to expand but the space for a spiritual life has been shrinking. The novel, interweaving the practical experience and free imagination, displays the protagonist's spiritual pursuit alongside his frustrations.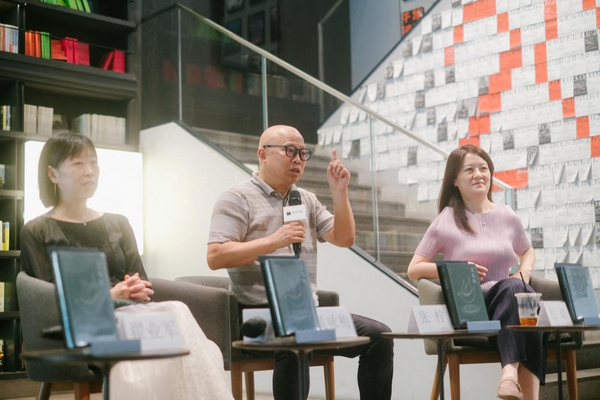 Zhang Ning (center) speaks at the Hangzhou Event. [Photo provided to China Daily]
Using a complicated structure, Zhang includes a huge amount of information in the novel. A writer and scholar, he employs vivid language and flesh-and-blood images to convey multiple thoughts from multiple time periods from all over the world.
Zhang said at a book event that was recently held in Hangzhou, Zhejiang province, that he wanted to write such a novel because he aspired to describe the track of spiritual changes experienced by the generation that went to university in the 1980s. Sun Luxi had done a lot of things but all of them ended in failure. Every time he failed, he left home and traveled around the country.
"Why traveled around? He thought of the seagulls that flew freely above the sea. So he went to Guizhou, Jiangxi, and Hubei and to temples. It's a kind of imitation of the Xuanniao," he said.
"Sun Luxi is an important role in the gallery of contemporary literary figures. ... His rich spiritual world and unique spiritual lifestyle provide an important reference and inspiration to today's young people," said Liang Hong, writer and critic, commenting on the novel.